Willigis Jäger (1925-2020)
Willigis has passed away
Dear friends,
On Friday, March 20, 2020, shortly after his 95th birthday, our Master Willigis Jäger passed away peacefully.
Honoring his wishes, he was buried on Abtei Münsterschwarzach's cemetery. Because oft he Corona-pandemic, both requiem and funeral were held privately. You can attend the funeral services digitally.
Alexander Poraj spoke some words of farewell for everyone that is grieving over Willigis in a video-obituary. Since personal goodbyes were not possible due to current events, we installed a book of condolences that is available online.
To honor Willigis' legacy and give him a place of remembrance, we will build a stele in the inner courtyard of Benediktushof, that will always remind us of him and his work. The stele is currently being created by an artist and will be put in place in the spring of 2021, on Willigis' day of death.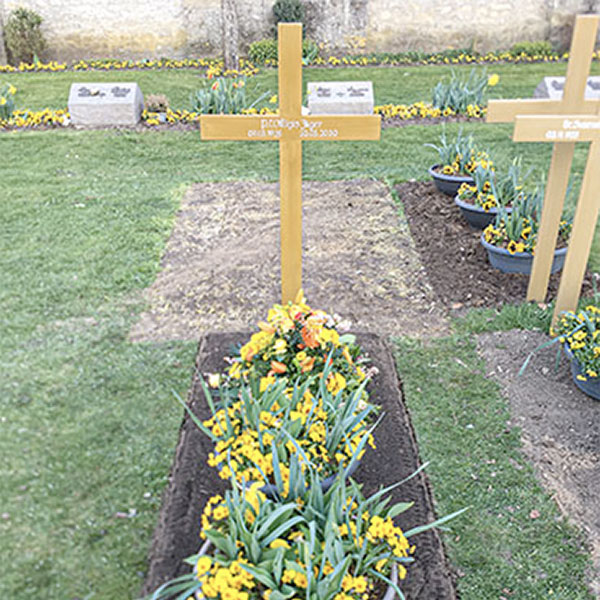 Due to the current circumstances we had to forgo personal attendance, flowers, and wreaths, but Willigis would surely have been happy and grateful for a donation to
West-Östliche Weisheit – Willigis Jäger Stiftung.
IBAN: DE67 7905 0000 0045 0347 74 with the note "Beisetzung Willigis"
His work
Willigis Jäger embodied a modern spirituality that is not associated with one specific denomination and gives answers to the questions that are important to people of the 21st century.
As a Zen-master and teacher of contemplation his teachings sought knowledge from both Christian occidental mysticism and Eastern Zen, which lead to him transcending the individual denominations and teaching that which all spiritual paths, whether Eastern or Western does not matter, have in common.
His understanding of the West-Eastern wisdom was based on the Philosophia perennis, which is practiced through integrative knowing and acting. Part of that vision is to take modern science, as well as socio-economic, and political action into account when practicing in everyday life.
His vision of a global and cross-denominational spirituality found its expression in many books, as well as audio/video publications.
Benediktushof was founded by Willigis Jäger. He was approved as Zen (chan) master by Japanese as well as Chinese Zen lines. In 2009 he founded the Zen line "Leere Wolke" and in 2010 the contemplation line "Wolke des Nichtwissens".
He was part of the "West-Östliche Weisheit Willigis Jäger Stiftung", that has devoted itself to researching, developing, and promoting modern spirituality.
Willigis Jäger stopped actively teaching in 2016.
On the 20th March 2020 he passed away peacefully, shortly after having celebrated his 95th birthday. On Benediktushof he was lovingly cared for by the people closest to him until the end.
Honoring his wishes, he was buried on Abtei Münsterschwarzach's cemetery, whose friar he was until his death.
further reading (this link will redirect you to the German website west-oestliche-weisheit.de)